The paintings of artist Thomas F. Burke, "A Life of Color and Nature"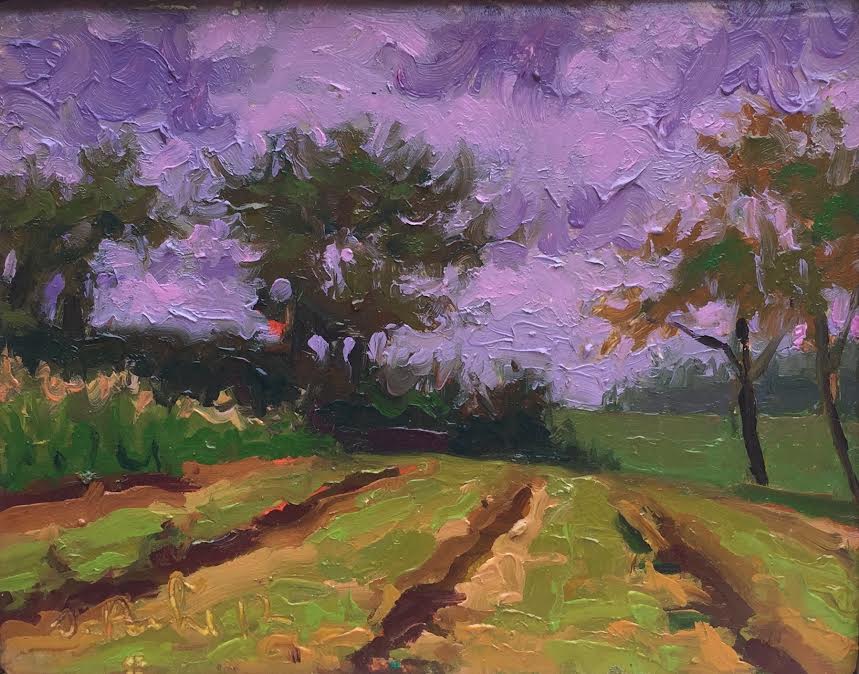 The Bethlehem Fine Arts Commission presents a retrospective exhibition of the paintings of artist Thomas F. Burke, "A Life of Color and Nature", at the Bethlehem Town Hall Rotunda Gallery from January 19 to February 24, 2017.  There will be an opening reception on Sunday, January 22 from 2:00 to 4:00 PM.  The Rotunda Gallery is located at 10 E. Church Street.  Gallery hours are Monday to Friday from 8:30 AM to 4:30 PM.
Tom Burke, was a much beloved Lehigh Valley artist who passed away in February 2016.  Primarily a landscape artist known for his masterful use of color and rich surfaces,  he perfected a style of plein-air painting that uniquely suited his personality and techniques.  Burke painted nature as a personal experience.  He once wrote, "When I walk the fields of eastern Pennsylvania, I can observe nature changing the face of the land.  I have recorded these changes.  It is a diary of what I have witnessed in nature, but it also becomes a witness of my life."  With this exhibition, the BFAC celebrates the life and work of Tom Burke and with gratitude recognizes his many artistic and educational contributions to the Lehigh Valley.
Originally from the midwest,  Tom came to the Lehigh Valley area in 1979.  With an MFA from Queens College,  he taught for 35 years at local colleges and universities including Lafayette College, DeSales University, Northampton Community College, and Kutztown University.  He served as the Director of the Corporate Gallery for MCS Industries in Easton for 2000 to 2004.  Tom was also commissioned to paint major portraits in the Northampton County Courthouse and the Lehigh Valley Heritage Museum.  His work is represented in corporate and private collections nationally.