The Bethlehem Area School District will be exhibiting a student art exhibition " Art In The Public Schools: Filling The World With Color" at the Bethlehem Town Hall Rotunda Gallery from March 2 to April 7, 2017.  There will be an opening reception on Sunday, March 5 from 2:00 – 4:00 PM.  The Rotunda Gallery is located at 10 E. Church Street.  Gallery hours are Monday to Friday from 8:30 AM to 4:00 PM.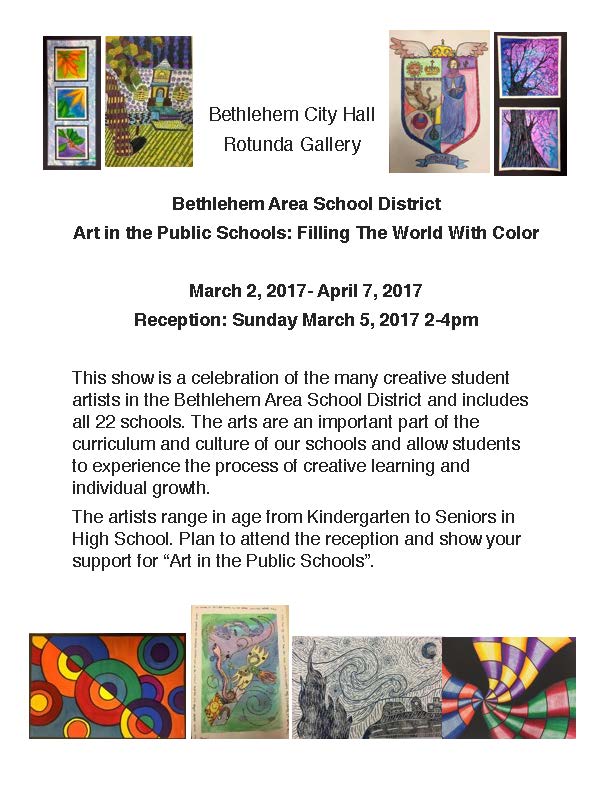 This exhibition is a combined effort of the Bethlehem Area School District's art teachers.  Art is an integral part of the learning process and gives a student a chance to explore the material world.  In this exhibition will be but a small part of the wonderful body of artwork produced by the many children in the classrooms on a daily basis.
The artists are Bethlehem students enrolled in the BASD public schools.  They range in age from kindergarten through high school.  Although they are very different from each other,  all of these children share the joy of expressing themselves through the media of the visual arts.