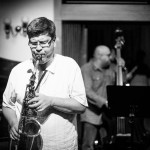 Dr. Neil Wetzel
Dr. Neil Wetzel is Associate Professor of Music and Hurd Chair for Art and Music at Moravian College (Bethlehem, PA). He also is the Director of Jazz Studies, directs the Moravian College BIG Band, and teaches saxophone. Having earned both a BM (Jazz Perf.) and MAT degrees from the University of the Arts in Philadelphia, he also completed a doctorate in music education (EdD) at Teacher's College, Columbia University.
Locally, Dr. Wetzel comes in contact with scores of aspiring jazz students through his work with educational jazz programs. He has been an active adjudicator for academic music festivals (Music in the Parks and Cavalcade of Bands Jazz shows) and is the education coordinator for the SteelStacks High School Jazz Band Showcase (presented by ArtsQuest), aired annually on WFMZ TV channel 69. He has also been guest conductor for PMEA District jazz bands, PMEA District 10 Intermediate Band, the Berks County All-Star High School Jazz Band, and the SteelStacks All-Star High School Jazz Band. He has been the director of Moravian College's Summer Jazz Camp @ Moravian (SJC@M) since its inception. He is also a Pennsylvania Jazz Collective Artist and board member and chair of the group's education committee.

Café the Lodge is a great meeting place nestled in the heart of Southside, Bethlehem.  It provides great coffee and awesome food.   The Lodge puts an emphasis on creativity and the arts.  The mindfulness garden behind the café has beautiful murals that emphasize hope and recovery.  During the week the members gather for arts and craft classes.  Our Friday nights include Writers & Poets Nights, Open Mic Nights and Live Performers.  In addition on Saturday's there is a drum circle and Open Mic afternoon for kids. 
The Lodge is a partnership between Northampton County Mental Health and Resources for Human Development that provides supported housing, employment and programming for persons with mental health challenges.  Come, enjoy the food and relaxed atmosphere and support a great cause.  The Café is a special Café with a special mission.  Learn more about the Lodge at www.TheLodge-rhd.org.  Check out our Cafe, review our menu and monthly calendar at www.cafethelodge.org.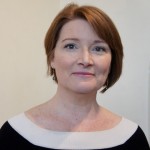 Mary Wright 
Born to missionary parents in Rangoon, Burma, Mary led a fairly peripatetic life until moving to Bethlehem in 1997.  After studying theater in college and working around the country in professional theaters for several years she discovered the world of storytelling in a corner of Idaho.  Since then she has performed for more than 6,000 at schools, playgrounds, festivals, churches and in theaters.   
As a professional actress her roles have ranged from Laura in The Glass Menagerie to the silent clown character Little Red that she created for Touchstone Theatre's Christmas City Follies.   As a storyteller she has performed in festivals locally, regionally and nationally. 
She has directed plays in Chicago, Boise, St. Petersburg, Philadelphia and Bethlehem. Locally, her work has been seen at Liberty High School, Pennsylvania Youth Theatre, Magnolia Theater and most recently, Touchstone Theatre's acclaimed JOURNEY:  Dream of the Red Pavilion which she also wrote.
She has worked with Touchstone Theatre for more than ten years, and is currently an Ensemble Associate and responsible for their Young Playwrights' Lab program.  For the Pennsylvania Youth Theatre, she teaches acting in the Senior Conservatory and directs.  Mary is a founding member and current Board member of the Lehigh Valley Storytelling Guild.  Eight years ago she co-founded the non-profit Friends of Liberty Theatre to help support and enhance the theater arts at Liberty High School, as well as provide enrichment and educational opportunities for students interested in theater.  She served on the Bethlehem Fine Arts Commission and the Lehigh Valley Arts Council artist advisory group.
She became a rostered teaching artist for the Pennsylvania Council on the Arts in 2007.  Her work in arts-based residencies have ranged from pre-k through college. 
She resides in Bethlehem with her husband, and when not involved in artistic pursuits of one kind or another can be found out in her garden or experimenting with a new bread recipe.